Collaborate with us as an Employer, Nonprofit Organization, Government Agency, Independent Contractor, or Charitable Foundation.
Access to phone banks, computers, reference material, fax, copier, secure parking - everything needed for just about any business purpose. Perfect for independent contractors, nonprofits and businesses with capacity needs, etc.
​
Call David Kessel at 314-333-5633
Join our network of 400 employers who want to make a difference in St. Louis. Screenings, background checks, on-site supervision, and case management are provided to ensure success for those who are hired.
Join us in the mission to inspire, empower, and employ St. Louis residents - either as a funder or a partnering organization.

Call Ravi Rao at 314-333-5645
Utilize our DESE Certified and nationally cited WOW (World of Work) training model. Approximately 60% of those who complete this program successfully reenter the workforce within 90 days.
We can compliment other social service programs through flexible collaborations that best serve those who need assistance.
Employment Connection often collaborates with other government and social service agencies on grants, contracts, and proposals. Our partners have included:
Provident

Father's Support Center

Women's Safe House

Hope House

City of St. Louis

Center for Women in Transition
Family Resource Center

MERS/Goodwill

Salvation Army

Saint Vincent DePaul Criminal Justice Ministry

St. Patrick Center

Grace Hill

Bridgeway/ Preferred Family Health
To explore a collaborative funding effort, please contact
David Kessel
314-333-5633
kesseld@employmentstl.org
Employment Connection Is currently funded in part by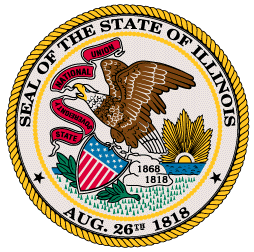 Some activities are financed in part through an allocation of St. Louis Continuum of Care funds from the Department of Human Services, Homeless Division as well as an allocation of Community Development Block Grant funds from the Department of Housing and Urban Development and the City of St. Louis' Community Development Administration.